Today I Printed: Another Vegetable Christmas Decoration
Mon 22 November 2021
It wouldn't be Christmas without another stupid print for people to roll their eyes at. This year I even bought a particularly fine paintbrush to help me get the details right.
This year I thought I'd go for a little brussel sprout!
As usual, modeled in Blender then painted by hand.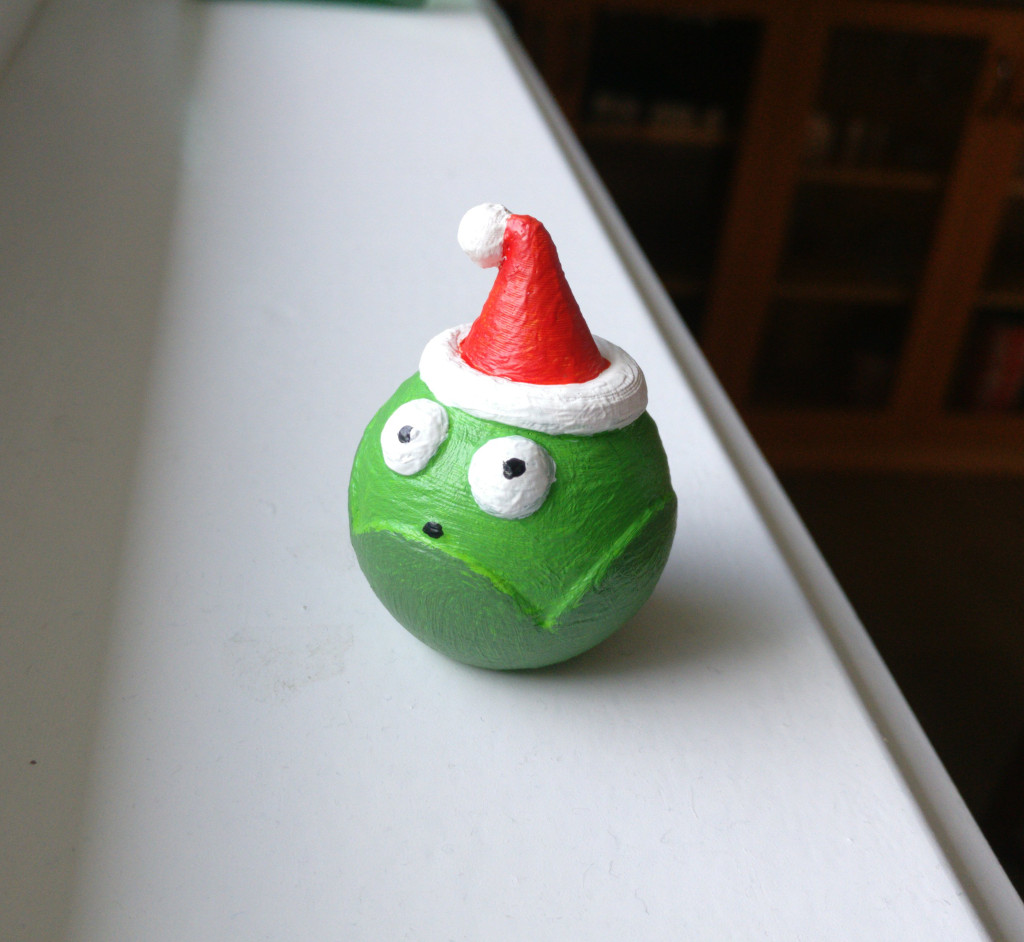 Here it is on Thingiverse, because who could resist wanting to print their own?